| | | |
| --- | --- | --- |
| Welcome | | You are not currently logged in. |
| | | |
| --- | --- | --- |
| | | |
| | | |
| | | |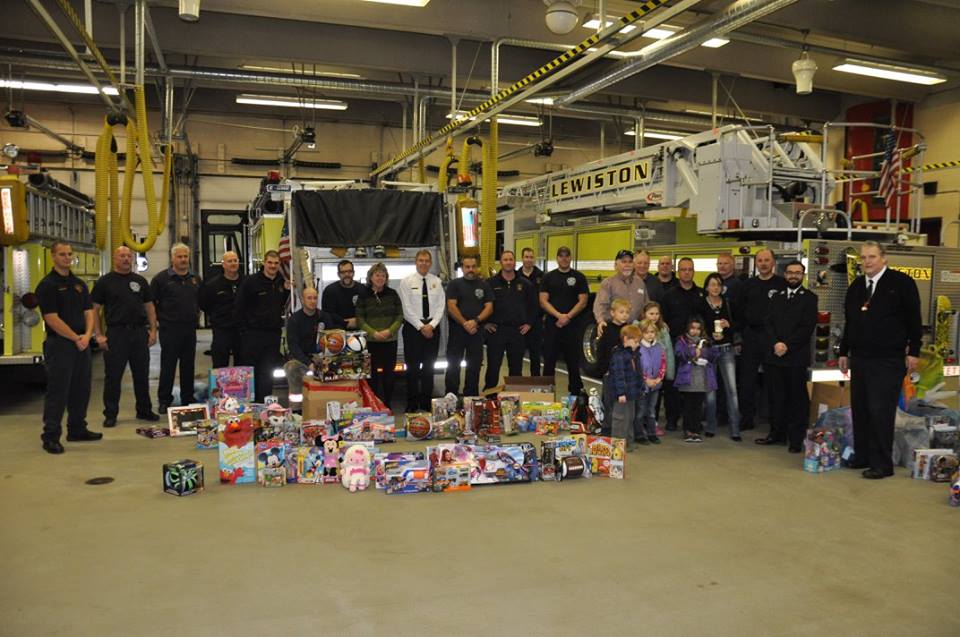 Lewiston Firefighters Association donates over $3,000.00 in Christmas gifts to local charities.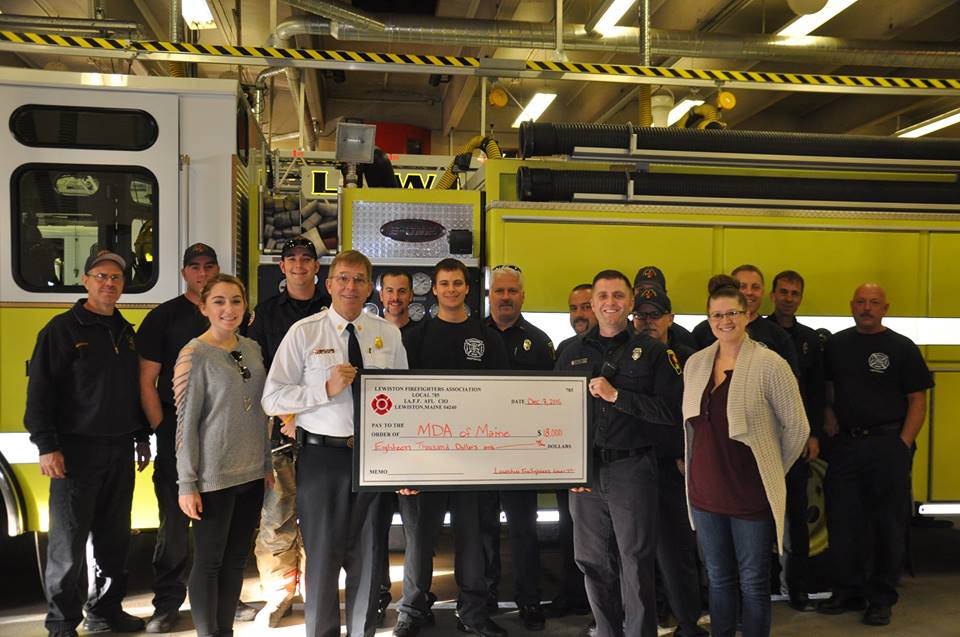 MDA of Maine would like to send a HUGE thank you to the Lewiston Firefighters IAFF Local 785 for working so hard to raise $18,000!! You guys are such an inspiration to your communities and everyone here at MDA, we couldn't be more appreciative for your dedication. Thank you for helping us in our fight against muscle disease!
Lewiston Firefighters Local 785 would like to congratulate Brother Bill Hunt for his 25 years of serivce with the Lewiston Fire Department. We wish you health and enjoyment for years to come. Read More...
Congratulations to Lt. Brad Dresser on his retirement. Yesterday was Lt. Dresser's last day on duty, here he is pictured with his grand daughters for his last ride home. Lt. Dresser served the City of Lewiston for 30 years. Thank you for your service and we hope you enjoy your retirement. Read More...
Lewiston Firefighters Local 785  would like to congratulate Brother Dan St. Onge for his always faithful commitment to this local, department and city in which he served. We'd like to wish our Brother a long, healthy, and happy retirement! Happy 32 years. Read More...