B Shift Working Fire on Pleasant St.
Updated On: May 132, 2013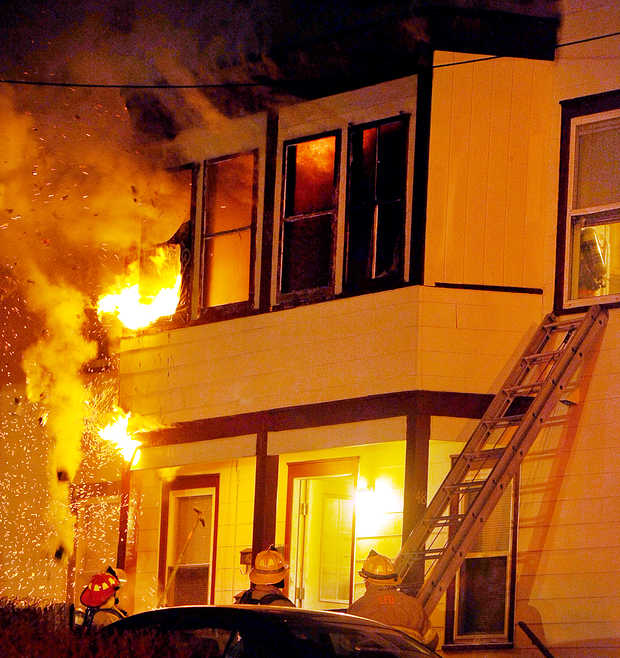 LEWISTON — Firefighters made quick work of a fire on Pleasant Street late Thursday, but crews were expected to remain at the scene into Friday morning searching for a cause
When fire crews arrived at 48 Pleasant St. at about 10:20 p.m., fire was blowing from the windows of a second-floor porch.
The apartment was occupied at the time, a witness said, but it appeared everybody got out of the building without harm.
The two-story apartment house is near the corner of Pleasant and Webster streets. Firefighters quickly knocked down the flames and spared damage to nearby buildings. The fire was declared under control at 10:40 p.m.
Crews remained at the scene later Thursday night, snuffing out hot spots and preparing to begin an investigation