2013 MDA Boot Drive Check Presentation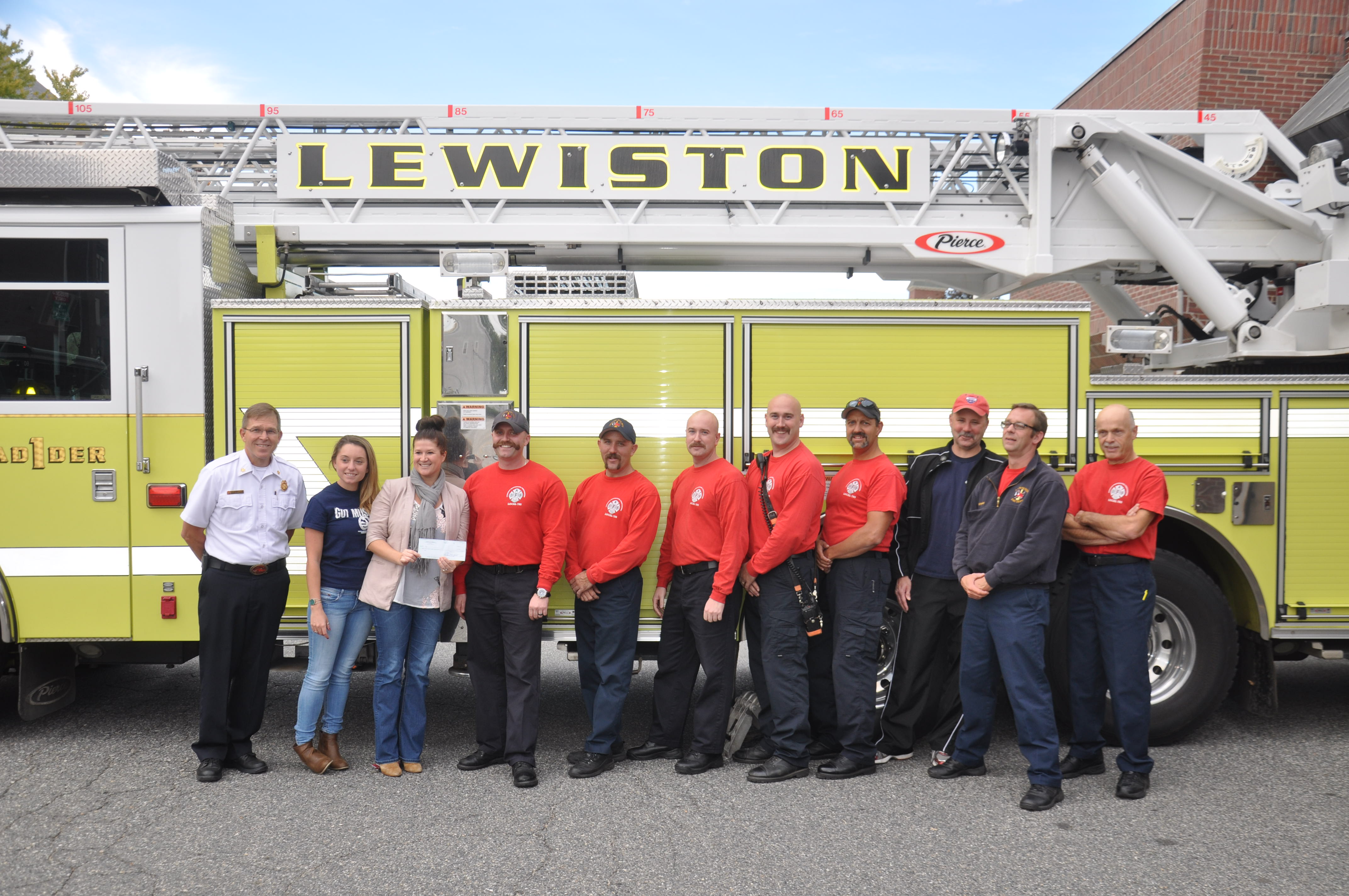 LEWISTON FIRE FIGHTERS SUCCESSFUL IN
FILL THE BOOT DRIVE FOR MDA
LEWISTON, MAINE, OCTOBER 11, 2013 Fire fighters took to the streets of Lewiston to "Fill the Boot" for the Muscular Dystrophy Association throughout 2013 and raised more than $12,700 to help find treatments and cures for neuromuscular disease.
Led by Lewiston Fire MDA Coordinator, Matt Wiers (directly right of the check), Members of Local 785 of the International Association of Fire Fighters surpassed their annual fundraising goal to support MDA's vital research programs and services to over 600 families in the State of Maine. Money was collected by the Lewiston Fire Department at various community events through the town including Shaw's, the Balloon Festival, and L/A Harley.
"We deeply appreciate the work fire fighters in Lewiston do for MDA," said Executive Director Ashley King. "It does make a difference to all the people and families here in Maine who are living with muscle disease. They see these American heroes going out to support them, and it tells them they have strong partners standing by their side."
Fire fighters put their lives on the line every day battling blazes or rushing through traffic to help someone who has been badly injured. They have a sense of compassion for and service to the community that is demonstrated through their commitment to MDA.
IAFF became the first national sponsor for MDA in 1954, and over the years, fire fighters have raised millions of dollars to help improve and enhance the lives of those living with neuromuscular disease. Fire fighters have raised money for MDA through their participation in the annual Fill the Boot campaign, as well as by sponsoring golf and softball tournaments. Many also contribute some of their vacation time each year to volunteer at MDA summer camps across the country.