Community Fund
Christmas Gifts
Lewiston Firefighters Association donates over $3,000.00 in Christmas gifts to local charities.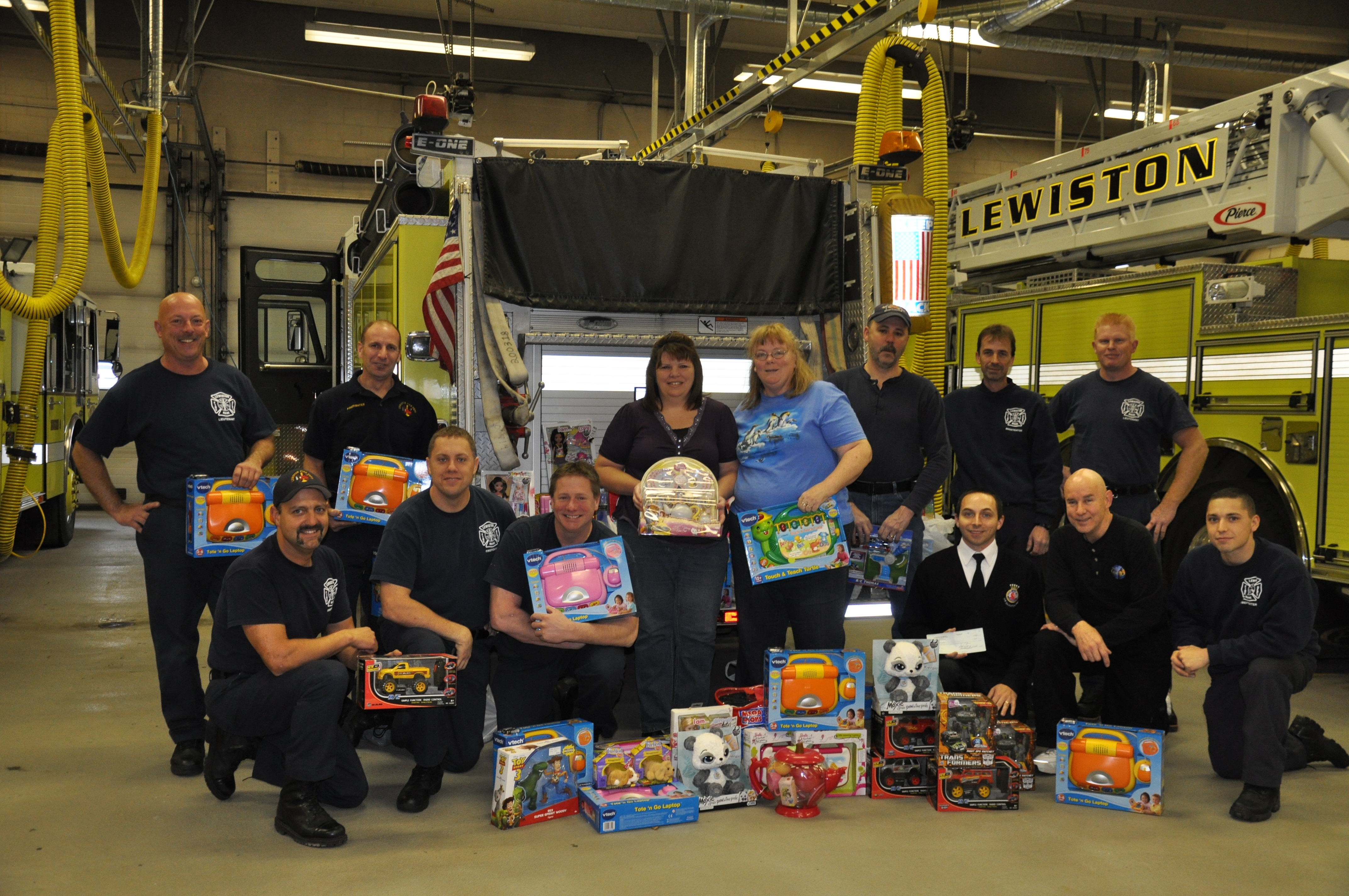 Community Fund
Community Benefit Fund

Annually we receive numerous requests for donations, these requests are processed by our Community Benefit Fund. While we wish we had the financial resources to approve all requests, unfortunately this is just not realistic. The Lewiston Firefighters Association is composed of the Professional Firefighters for the City of Lewiston. We are a fraternal chapter of the IAFF - International Association of Firefighters; our main purpose is to protect the safety of our firefighters. Our members may also be your friends or neighbors, members of our community. As servants to the community, we also realize that often the needs of our local area are more than one group can adequately support. Nearly a decade ago, the Association wanted to expand its' charitable giving; this gave birth to our Community Benefit Fund. As the years have progressed we have continually strived to expand our ability to support worthwhile endeavors through our Community Benefit Fund. The foundation of our Community Benefit Fund is fundraising, these efforts have enabled us to support many local charities, sports teams and neighborhood groups. We are extremely proud of the fact that 100% of our fundraising proceeds go directly back to local groups. The Lewiston Firefighters Association, your firefighters, friends and neighbors are working towards making Lewiston a better place.
A Sampling of the Groups that Lewiston's Bravest have supported

USM/LA




Salvation Army



Blue Line Boosters
Community Theater

LAYHL





L-A Ballers
MS Walk My Wonderful Dog AFFM

LHS Folio PALS L.Y.A.C

South Lewiston Baseball L.A.H.S MDA

Page Last Updated: Feb 07, 2011 (15:18:00)