Lewiston Fire Department Investigating Early Morning Fire
Updated On: May 132, 2013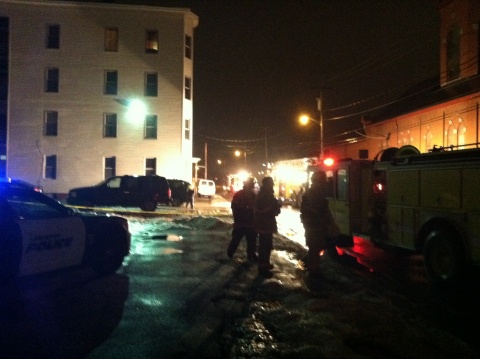 LEWISTON, ME -
Lewiston fire crews are determining the cause of an early morning fire at an apartment building at 166 Blake Street.
Crews had the fire knocked down within 15 minutes of arriving on the scene and contained the fire to a bedroom room in a second floor apartment.
One family has been displaced because of the fire and there is water damage to the first floor.
Stay with News 8 and wmtw.com for the latest on this developing story.