News Archives
Christmas Giving Program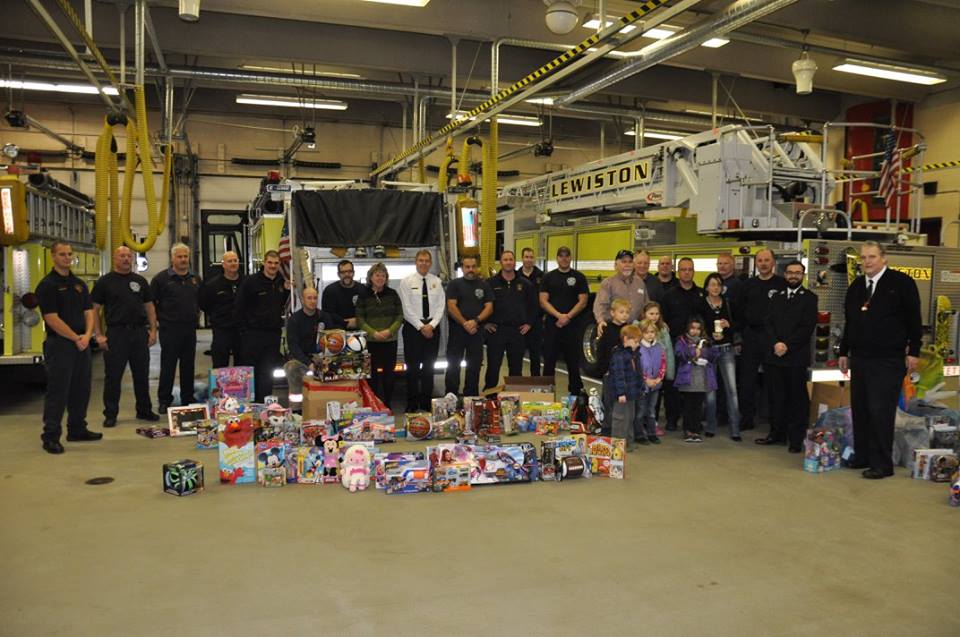 Lewiston Firefighters Association donates over $3,000.00 in Christmas gifts to local charities.
Boston Strong
Heartfelt condolences given to the members of the Boston Fire Department. Our thoughts and prayers are with you and your families during this diffucult time.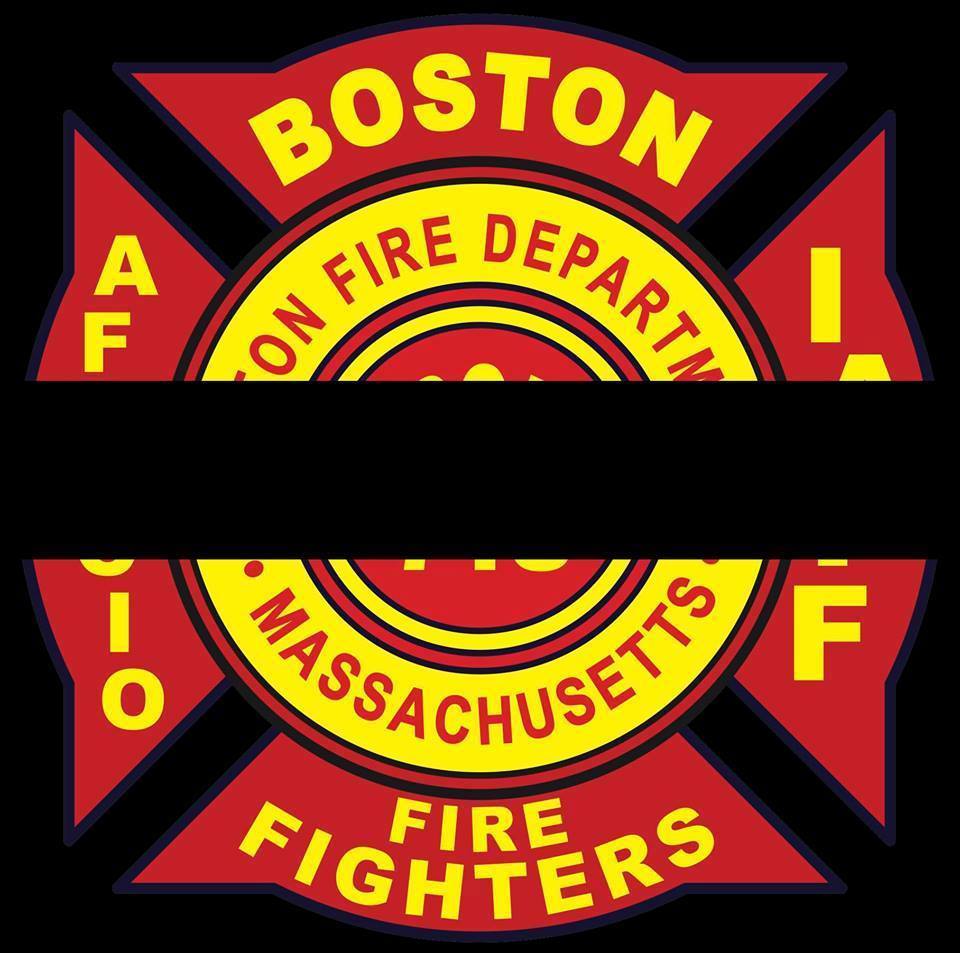 Falcon Performance Footwear donates shoes to Children in Need
Pictured are Jon Demers, Sonia Taylor of the Jesus Party, Todd Leclerc, and Alan Hodgkins passing along a generous donation from Falcon Performance Footwear. These boots will be going to children in need. The total Falcon donation citywide exceeds $15,000.

Local 785 Donate $6,000 to Local Charities for Christmas
Lewiston Firefighters Association members along with Mayor Robert Macdonald and Chief Paul Leclair present Hope Haven Gospel Mission Pastors John and Beverly Robbins with the Associations annual presentation of Christmas gifts for disadvantaged children.

Operation Warm
Firefighters donate winter coats to kids in need Lewiston firefighters gave coats to Androscoggin Head Start LEWISTON, Maine —Lewiston firefighters donated 100 winter coats to the children at Androscoggin Head Start Tuesday morning. The firefighters joined the International Association of Firefighters across the country to participate in Operation Warm.

Operation Warm
Today, we are proud to announce that the Lewiston Firefighters Association will be joining Operation Warm.

The Lewiston Firefighters Community Benefit Fund has always made it a core mission to give back to the communities in which we live and work. In keeping with this union's longstanding tradition of helping the community, we now join IAFF affiliates across the country who are participating in Operation Warm which provides a brand-new, made-in-the-USA winter coats to impoverished children. The Lewiston Firefighters Association will provide 100 needy children in the City of Lewiston with a new winter coat this fall. For many of these children this will be the first new coat they have ever had. We ask that you share this email and spread the word and help us in this new endeavor. You will find two links at the bottom of this email, one is a short introduction for the program and the other is a link to Operation Warm in which you can help by making your own contribution to help insure a child in Lewiston has a new winter coat, no contribution is insignificant, every little bit helps. We hope you will join us in keeping a child warm this winter.
2nd Alarm 101 Pine St.
Lewiston families left homeless as former funeral home burns LEWISTON — A fast-moving grease fire destroyed the first floor at 101 Pine St. early Saturday afternoon, leaving 10 people homeless Fire Inspector Paul Ouellette said police received a call for help at about 1:15 p.m. A woman in the apartment had been heating oil to cook dough for lunch when a grease fire erupted.

Lewiston firefighters climb for a cure
  Lewiston Firefighters Climb for a Cure RUSS DILLINGHAM/SUN JOURNAL   Lewiston firefighter Bob Cailler, far right, and members of the Lewiston Fire Department Stair Climb Team run up the stairs at the Lincoln Street Parking Garage on Tuesday for a practice session. Nearly a dozen members of LFD and other local departments make up the team that will travel to Boston on Feb.

9-11-01 NEVER FORGET
9/11 victims remembered at LA ceremonies   RUSS DILLINGHAM/SUN JOURNAL   Auburn Battalion Chief Richard McFadden Jr. salutes during the raising of the firefighters flag at Central Fire Station Tuesday morning during a memorial ceremony to remember those who died on September 11, 2001.

Congratulations Brother Adams
Lewiston Firefighter Awarded Fire Instructor of the Year
A 10 year fire service veteran Jonathan 'JP" Adams was awarded the Maine Fire Instructor of the Year on Saturday October 22, 2011 in Augusta. The award was presented by the Director of Maine Fire Service Institute, Bill Guindon, during the Maine Fire Service Institute's Fall Instructor Workshop held this past weekend in Augusta
The award has been established and dedicated to the memory of Deputy Chief Marc Bellefeuille who was widely respected as an instructor for fire training and education. He was Coordinator for the Maine State Weekend at the National Fire Academy. He dedicated 38 years to the fire service before retiring in April of 2011. Deputy Chief Bellefeuille passed away earlier this year. The "Deputy Chief Marc Bellefeuille" Instructor of the Year Award is presented to a fire service instructor whose acts and deeds serve as an example to the profession, their department and peers alike. The Instructor of the Year demonstrates an ongoing commitment to serving Maine's fire service by teaching and encouraging others to progress themselves and/or their organization in pursuit of excellence.
Firefighter Adams who also serves as a volunteer on the Lisbon Fire Department and per diem member of the Topsham Fire Department was chosen for the Instructor of the Year Award for demonstrating outstanding commitment and extraordinary accomplishments in fire service training. Firefighter Adams displayed a deep commitment to furthering the cause of the fire service through training. Firefighter Adams was nominated by his peers along with other fire service instructors during the statewide nomination period held in August of this year.
The Maine Fire Service Institute is a department of Southern Maine Community College with statewide responsibility for firefighter training and the legislative authority to issue certification.
Bill Guindon, Director Maine Fire Service Institute bguindon@smccme.edu 207-741-5937 207-809-9062
Remembering Our Fallen Brothers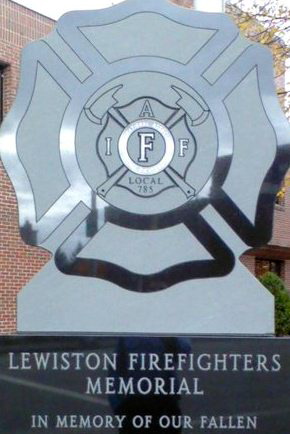 Firefighters to dedicate public memorial Saturday
Published on Tuesday, Oct 18, 2011 at 12:12 am | Last updated on Tuesday, Oct 18, 2011 at 12:12 am
LEWISTON — The city's firefighters will dedicate a memorial on Saturday to the nine Lewiston firefighters killed in the line of duty over the last century.
The dedication will be held at 10 a.m. at the Central Station on College Street. The public is invited to attend.
Located in front of Central Station, the two-and-a-half ton granite monument stands more than 7 feet tall and is more than 6 feet wide. It is engraved with the names of the nine Lewiston firefighters, including two killed in 1909 when a wall collapsed during the Callahan Block fire.
Area fire departments are scheduled to provide fire coverage Saturday morning to allow all Lewiston firefighters to attend the dedication. About 30 of the fallen firefighters' surviving family members are also expected to attend, including relatives of a firefighter who was killed when Lewiston and Auburn firetrucks collided in 1949, and the widow of a firefighter who died of a heart attack while fighting a fire in 1967.
For at least 25 years, the names of the nine firefighters had been listed on a plaque hanging inside Central Station, but about two years ago Lewiston firefighters decided they wanted a larger, more public memorial. The $12,000 memorial and groundwork was paid for by the firefighters' association
Saturday's dedication is expected to last about an hour and include comments by the department's chaplain, the mayor and the fire chief. The fire department's honor guard is also scheduled to attend
Congratulations Captain Paul Fournier
Fournier promoted to captain in Lewiston
LEWISTON — Paul Fournier has been promoted to the rank of captain by the Lewiston Fire Department.
Fournier will be the captain of Platoon C, and his duties include being in charge of maintenance and repairs for the department's six fire trucks and seven support and staff vehicles, according to a release issued by the city Thursday.
Fournier has been with the department since 1983. He was promoted to lieutenant in 1994 with service on Engine 1, Ladder 1, and for many years on Engine 7 at Central Station.
During his career Fournier he has served the Firefighters Association in multiple way including as station representative, union treasurer, vice president, and president, the release stated.
He also served on various department committees and has provided the fire department with vast computer technical support and played a major role in building the current 911 Communications Center database, the release stated.
HONOR GUARD DETAIL AT THE NATIONAL FALLEN FIREFIGHTERS MEMORIAL
Members of the Lewiston Firefighter Honor Guard where honored to be part of the raising, lowering, and folding of the U.S. flag detail this year at the National Fallen Firefighters Memorial. The flags will be presented to the families of the fallen heros during the annual national memorial service in October. The detail also included a humbling ceremony for 9/11. May This Day NEVER Be Forgotten.
CHECK OUT PICTURES OF THIS DETAIL IN THE PHOTO GALLERY.
EMMITSBURG, Md. -- Under a steady rain this morning, a firefighter honor guard marched to the National Fallen Firefighters' Memorial here.
They snapped to attention and saluted as a firefighter rang the large silver bell -- the traditional 5-5-5-5 -- signaling a firefighter lost.
For several minutes, they stood motionless in honor of the sacrifices of the fallen heroes killed eight years ago today in the terrorist attacks. Chapel bells broke the silence briefly.
Later, church bells in nearby Emmitsburg were heard as well.
Some staff members watched the ceremony from windows of nearby buildings.
Kirby Keefer, a member of the USFA staff, struggled to keep his emotions as he remembered the fallen. He encouraged people to keep everyone who died on Sept. 11, 2001 in their hearts forever.
He urged them never to forget the police officers, civilians and brave people on Flight 93 who saved the nation from another horrific strike that day.
Though their Class A uniforms were dripping wet, none seemed bothered. For many of the honor guard, it was their first time to the National Fallen Firefighter Memorial.
Matt Wiers, a firefighter with Lewiston, Maine Fire Dept., said it was humbling to be at the memorial, especially on 9/11. "It was such an honor to be invited to participate in this..."
Over the past few days, the honor guard raised, lowered and folded U.S. flags that will be given to the families of fallen heroes during the annual national memorial service in October. They saluted as each was raised and lowered.
Firefighter J.P. Adams said it's hard to find words to describe what it's meant to him to be part of the memorial.
Carlos Ortiz said it meant a lot to him to be part of the effort. "We all shared in the tragedy that day. We are now a team," he said, looking at fellow members of the honor guard.
About an hour later, USFA and FEMA staff as well as AFG panelists gathered in the chapel to remember the heroes.
"Uncommon valor is a trait firefighters are known for...on Sept. 11, we witnessed the very essence of valor and courage in the face of horrific peril," said USFA Deputy Administrator Glenn Gaines.
Gaines challenged people to make sure "that every effort is undertaken to protect, educate and prepare this next generation of firefighters."
It was a truly emotional day for James Eastwood, a retired engine officer from Fairfield, Conn.
He spent a moment reading the names of people he knew on the plaques at the National Fallen Firefighter Memorial.
Then, he turned and walked to the huge 9/11 memorial. He was in awe.
"I stood on the brick path, and read the names again. So many. So many I knew in my career."
He spoke of Firefighter Chris Blackwell, who asked him how to get on the job. He took Eastwood's advice to study and test and made it on the FDNY.
"He got assigned to Rescue 3...They found him and his crew of eight three months later..."
Eastwood said Blackwell's teenage son now wants to follow in his dad's footsteps.
The Connecticut firefighter, who is on campus this week judging AFG grants, recalled lines from a song dedicated to the crew of Ladder Co. 105 in Brooklyn.
"Learn from every situation. It may save your life one day."
Eastwood added that as he stood before the giant sculpture of the firefighters raising the flag at Ground Zero, he promised that he will never forget.
Miami Firefighter Peter Schecter recalled his experience during a town meeting about technical rescue. It was rather heated, and he wondered how his former department would survive.
Later, he was approached by a fellow firefighter who encouraged him to get involved. That man, he would later learn was Chief Ray Downey.
Schecter challenged the group to take the step. "You can make a difference in someone else's career..."
Daniel Klein, a firefighter from Cologne, Minn., reminded people that the FDNY was involved in the most successful rescue in history eight years ago today. Because of their efforts, thousands were led to safety.
But, he added that there are many who are still suffering including families who lost loved ones, firefighters who retired after the tragedy as well as those brave rescuers who have fallen ill.
Klein added his kudos to fellow Minnesota native, Todd Beamer, who brought true meaning to "Let's Roll."
Page Last Updated: Dec 16, 2016 (05:59:29)